Paytm First Credit Card. What is Paytm First Card? How to make Paytm First Card If you do not have the option to create Paytm First Card in your Paytm Then, How will you make this Paytm First Card Where And How Can You Use This Paytm First Card If you use its money So when will you get his bill And when and how you will pay for it Friends, how much credit will be given to you on this credit card And the most important thing is that it is That if you make Paytm, First Card Or Use the Paytm First Card So, how much will you pay on the extra charge?
Let's know Unlocking Something Paytm First Card is an Exclusive Service of Paytm Under which Paytm Provides a credit card to his all Customers That's why we call that credit card Paytm First Credit Card This credit card is like the exact same credit card The credit card you get by any offline bank Like SBI Credit, HDFC Credit Card, Axis Credit Card Like this credit card,
Paytm first credit card
Paytm is also the first credit card But here is the first credit card of Paytm You get some exclusive offers on this Paytm First Card Like if you pay anywhere from Paytm First Card Otherwise Transaction Anywhere, You will get a cashback of 1% on each transaction If you make Paytm First Card. From Paytm you will get Petm First's membership free Under which you can lift a lot of Paytm exclusive offers Using Paytm First Card You can make any kind of international payment means you can make payment any other country also That's because the Paytm First card is certified by the Visa Or whenever you book a movie ticket with Paytm And you use this Paytm First Card to pay it You will get two movie ticket at a price of 1 movie tickets means you can watch 2 people at the price of 1 movie ticket So similar will get you many offers in Paytm First Credit Card So this is what the Paytm first card is Now it comes to how we can make this Paytm First Card First of all, let me tell you to create this Paytm First Card You must have a Paytm account Which Should be Full KYC If you have such an account So go to your Mobile and open that Paytm application.
Paytm account
And that you login with your Paytm account After login, you have to come back to Paytm Home Screen There are 3 lines in the left upper corner of the screen. You have to go into the profile section by clicking on it. Then you will see many options on that page. One option of which is Paytm First Card If this option is not present in your stomach This means that you have not updated your Paytm yet friends this Paytm First Card option only coomes in Updated version Does not come in earlier version.
So you also update your stomach This option will also be available in your Paytm So when this option comes to your Paytm, friends So you have to click on that as soon as you click on this Paytm first card option You will be redirected to a new page where toped up written is Say Hello to The Good Life! And the below friends you are getting credit card. It will have a sample photo, And there will be a lot of information about Paytm First Credit Card at the same page So you can read the entire information. And after that, you will see an option in the last one.
Apply For Paytm First Card
Apply Now You have to click on "Apply Now" Buttom But friends, let me tell you that many people in the Paytm This option no longer seems to be an option That's because this is the service of Paytm First Card These are only enabled for some selected customers. This is the same thing that you might be seeing at that place now So, if in your paytm Apply now buttoms comes you have to click on Apply Now as soon as you click on Apply now Then a form will come in your Paytm In which you will have to fill some basic details Like: First name, Last Name, DOB, PAN Card no, E-mail ID. Then you fill all those pays And then slide that page downwards. Then there will get an address fill option. There will be shows address. Which is saved before in your Paytm account. So let me tell you another thing that there is a condition in filling the address. The condition is that you have to fill only this address here.
City Bank services
Where CITY Bank service is available. If you give any other address, then it will not be accepted here. So let me tell you guys is so Because The first credit card of Paytm is made in the partnership of Citibank and Paytm. So here it is very important that the address of your is Servicable area of CITY Bank Because when you fill up this form and submit it. Then an agent of Citibank will come to you And will do your KYC. So it is important for that to have your address in such an area where city bank srvice is available. So you have to fill the same address here. And then click on the lower "Proceeds" option as soon as you click on proced. Then again you will be redirected to a new page. Where will you ask for the occupation details. Then there will be looking at two options Sef Employed & salaried.
If you are self-employed, you must choose self-employed And if you are a salaried person the select Salaried Option You should also see two columns below it First : Name of Organisation & Second : Net Income In the Name of Organisation Option Where you work or if you are self employed, Then the name of the company ame have to fill there And after that you have to fill your monthly income After filling, You have to click on the option "Submit" below As soon as you click on Submit Then, Your Application Wll Be Submittted After submitting, Friends you have filled this complete data All this data will be sent to Citi Bank And Citi Bank will verify all your details After the with the help of your PAN Number They will check your CIBIL score And if your CIBIL Score is good then the Paytm First Card will be Approve for you.
The same if your CIBIL Score will not be good Then your Paytm First Card application will be rejected. They will be mailed to you in both these cases In that will be told you Your application has been rejected or has Approved So if your application has become Approve Then after 1-2 days, on your given address Citibank will send his own representative And when he comes, that agent will call you and after that you will meet you & Do KYC of yours After doing KYC, they will go back to Citibank So the day he comes Within 20-25 days from that day Your Paytm First Credit Card They will be Deliver by post office on your given address or through a courier service So friends can make your credit card in this way So it is now that if we create this Paytm first credit card So where and how to use it So, I tell you guys, you can use this credit card as well as that credit card. Learn also about ATM CARD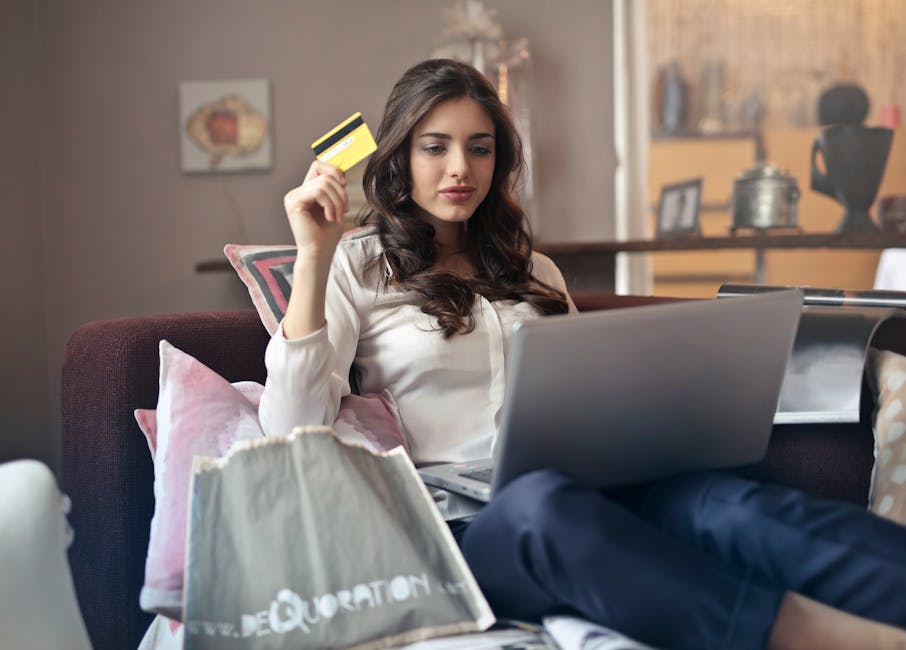 Generation of Credit Card PIN
The credit card you are given through any offline bank. Friends, using this credit card, you can make online payments online Or on any offline store Where Swipe Machine is Available. There you can pay with this Creditt Card So how do you guys I can tell you what to do if you need to do online transitions You do not have to activate this credit card for that When this credit card runs from that company. At the time of sending from company your credit card is activated You can do online transaction by using card Details. As soon as you have access to the card After that you can use it But if we talk about offline. So friends to do offline transmissions If you swipe in the swipe machine or at the ATM if you want to get the Cash That too you will need a PIN. So you do not have this PIN And the envelope does not come here like offline, you will be sent an envelope containing a PIN It will not be anything here For Generation of Credit Card PIN.Go to the website of CitiBank online And from there you can generate PIN.
How to generate the PIN?
You will also reach Direct on the page from which you can generate the PIN Then, after reaching there, friends will have an option of Select Account Type By clicking on it, select the credit card option. As soon as you select the credit card option. There will come Options to fill Credit Card Details in which you have to fill Credit Card no., DOB, CVV no. So fill these three details there. And after then Click on Proceed As soon as you clisk on Proceed Then a OTP will be sent to your number. That OTP will be fill there After filling OTP When you fill the OTP, a new page will open on it From there you can generate your PIN and then you can create a user id and password. What is the use of user id and password? that will tell you after some time, So generate from there.
After PIN generation you can use thar credit card anywhere offline or in any ATM machine with the help of PIN. So these guys got used to talking Now matters comes. If we use this Paytm first Card. So when we have to pay for it And when will its bill come to us Every Paytm First First Card has a Card Statement Date. The way you know the offline credit card. That's the credit card's bill generation date.
In the same way this Paytm First Card have card statement date Means that day will come with your card statement. In that Statement, friends will have a statement for the last one month, from that date. Where the credit card has been used in the last one month The amount of money spent All the details will be in that statement. And how much money you have to pay is also available So this is matter of when the bill will come. Now it comes to the time when we will have to pay. So friends, if you have a bill So when your bill comes, means on which day is your Card statement day. After that day. You will be told a date within 17-23 days. Which will be your payment due date By that day, without any interest, you can Pay mean the money you have used, you can pay money. If you pay after that day You may have to pay an interest of 2.5%. So keep in mind that friends. Have to pay you before payment due date? Read also about FAKE CREDIT CARD
How to do Payment?
There are many ways to make payments. The easiest way to do that is this That you have to go to your Paytm application. The first card you have created on the basis of the Paytm Account. He will go to the passbook when then which type section is maded for Paytm Postpaid Exactly Same section will made for you of Paytm First Card. Then you can know the amount of money you have used from there. And then you can also pay First you can pay with it Another way is by visiting Citibank's website While you're generating pins that have previously created User ID & Password Login with that User Id & Password So the way you pay any credit card Bills Like SBI, HDFC , e.tc credit card payments online. By using this username and password in the same way. By login on your Citibank website And can pay for it If we talk about how to make its payment offline. So offline let's go to Citibank.
The Deposite Slip, the way you fill the account details by taking a slip, you have to fill the card details. And as much as your statement is payable That total amount you can pay with it. If you pay Offline Frieds then there 250 rupees can be charged for Offline payment. If you have deposited by the bank then this happened.